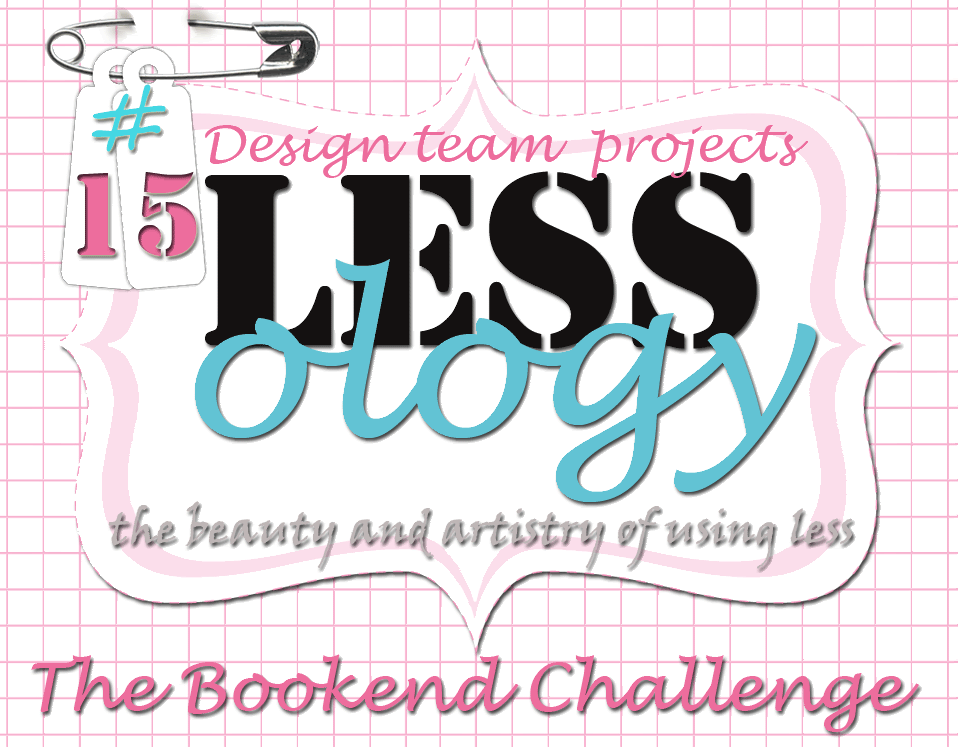 Hello altered enthusiasts! Are you ready to pretty up an old boring bookend OR use something you've always like in place of a bookend? Here at LESSology we want you to think creatively when playing along with our challenges. It really doesn't have to be super complicated OR take hours in the craftroom. We love to see simple ideas, beautifully executed too. Check out these cool ideas from design team members Laurel Seabrook and Kirsty Vittetoe! :)
Hi there,
Laurel
here and I have a really easy bookend for you today. I really love the clean and simple look in my house, still struggling with the clean part ;) I also like the Shabby Beach feel so I am drawn to whiteness. I picked up this rock one day on one of our outings. I like the natural look, but I decided to add some white and I just painted it with some acrylic paint and voila, a quick and easy project and I love it!

Hi, it's me
Kirsty
here with my project for LESSology Challenge #15: The Bookend Challenge.
When we were decorating our guest room in our house, we had a few ideas for the theme, I love a "New York City" room because NYC has a special place in my heart. My husband wanted an "Oriental" room. In the end, we decided to have an "International" room as we both love traveling, and that room has pictures from all over the world, we have picture of the Big Band, the Eiffel, the Empire State Building and photographs from Salzburg. When I needed a bookend for the bookshelf in that room, here is what I come up with.....
don't throw your empty candy can away
paint it with black paint....
I filled it up with sand..... and make my own NYC skyline out of old book pages
and here I have a bookend in my "International" guest room, still in the "New York City" theme I wanted, LOL!!!!!
and you probably can already tell who is my favorite author.
I actually have a story behind this project too. Long long time ago, when my husband and I were at our early stage of dating, he drove me home back to Manhattan one night after we had dinner at Edgewater, NJ. Across the Hudson river, we saw a big round moon, and I remembered clearly that the radio in the car was playing Christopher Cross's "Arthur's Theme", the line said "if you get caught between the moon and New York City, the best that you can do, the best that you can do is fall in love......" Yep, I guess we were caught between the Moon and New York City that night! : )