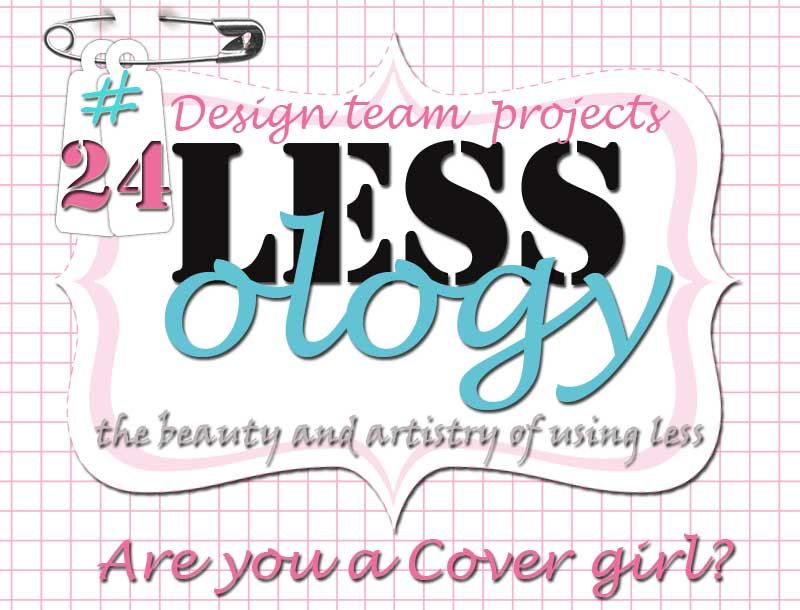 I decided for this challenge to spruce up an antique Scrapbook I found at a local antique awh

ile ago :)
I got my idea from Connie who altered a Hymnal book with goodies without adhering it to the book by using twine :) So I decided to do that too as I didn't want to ruin the Scrapb

ook :)
Here is what my Scrapb

ook looked like before I added to it :)
And here is what it looks like now that I have added some tags that I made for the front :)
And just like Connie ... I added the tags using twine so I wouldn't ruin the cover with adhesives :)
Can't wait to see what you create for this challenge!
Hi... .....its me Lynnda...
And Today it's my turn over @LESSology Challenge #24: Are you a Cover girl [or boy]?
Fun isn't it...For this month we want to see you get creative with covers!!!
It could be the cover of a box, the cover of a jar, the cover of a book, the cover of tin....Remember, you can create anything you want as long as you include at least one upcycled item on your project.
And for me... I had to steal Matin's tin!!! He's so sweet...Mommy you can have it!!! So I decided to alter the cover of this tin into a mini album...I'm going to fill this tin with our recent USA trip photos!!!...
The Upcycled: Tin
And for me...obviously I'm a COVER Girl!!!
Here is my interpretation:
I can't wait to see what everyone will create!!! Woohoo..