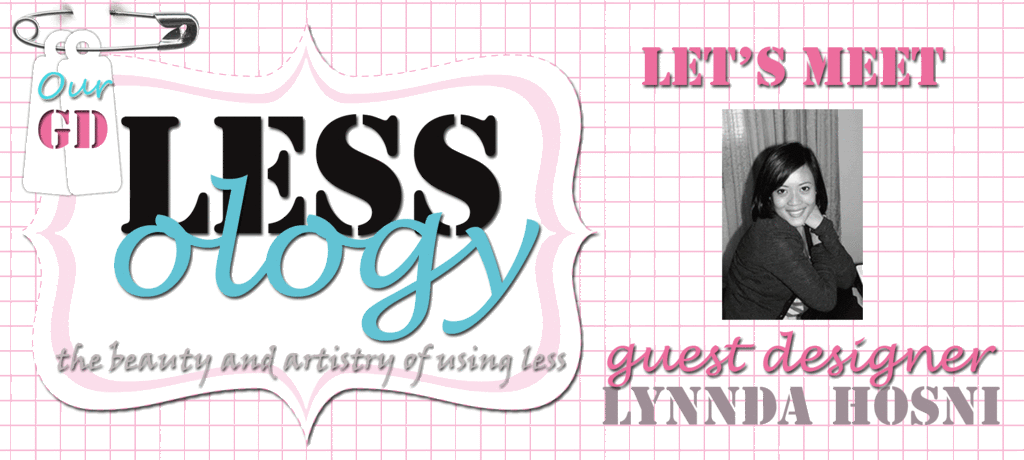 We are pleased to have Lynnda Hosni as our guest designer for LESSology Challenge #5: Jars of Cuteness. Lynnda has been a strong supporter of our site from the very beginning and has played in every single challenge so far. Incidentally, she was the winner of our last challenge! :)
Woohoo....What an honour!!! I am really excited to be the guest designer at LESSology!... It is such a great site for inspiration and great tips on upcycling items into beautiful projects.
When I first started to scrapbook and cardmarking, I never would have thought of diversifying my capabilities on craft!!!.. I thought that's it!!! But boy!!! I did!!! Besides cardmarking and scrapbooking... I can do more now... I was like "whoa" to myself[he he he]...Not only that but now I even start to recycle or upcycle things around me... and I am glad when Yvonne asked me to be the GDT @ LESSology...as it gave me the chance to "show-off" a bit of my talent on altered art.
I had so much fun creating this project!... The jar was actually a candy jar that Matin got from his bff last year Christmas...He said... Mom you can use this for your altered jar project!!! ...He's Darling isn't he???.. So I decided to alter it into a Chrissie gift ...Matin would fill this up with M&M peanuts...and he plans to give this to Rhys[his bff]...Thank you to the LESSology crew for inviting me to be part of their challenge, and I really hope to see your "altered jars" ideas soon!
_________________________________________________________________
Awww...what a cute jar Lynnda! Are you inspired to make your own now? We would love for you to play along with LESSology Challenge #5: Jars of Cuteness! :) Please leave some love for our guest Lynnda!