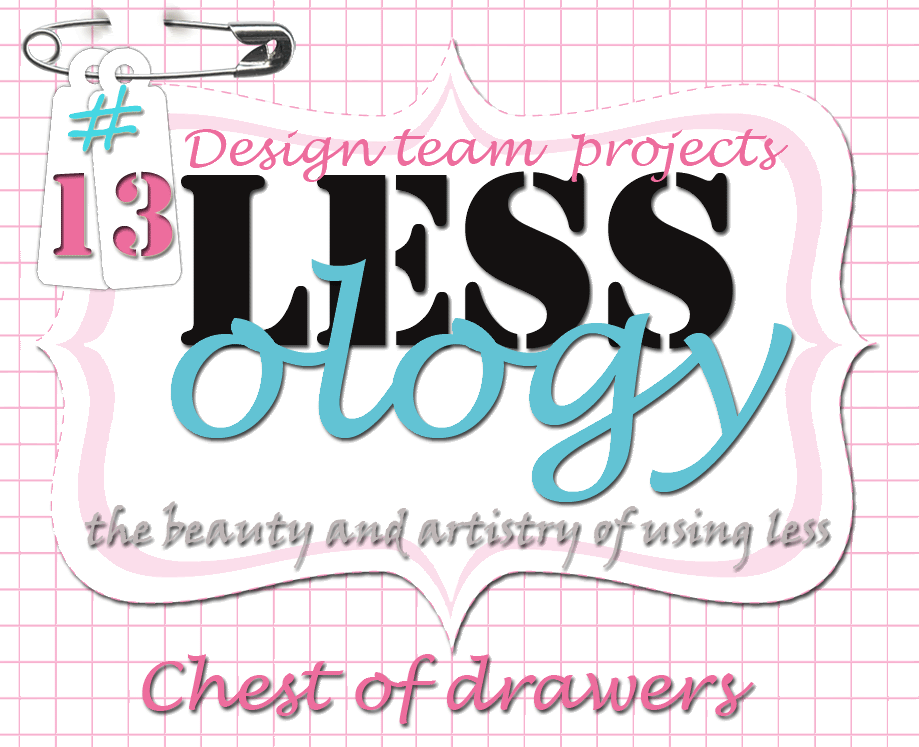 Today we get to see the projects of design team members Lisa Saunders and Amy Tsuruta!
Hi : )
I like to keep bits and pieces on my desk. I keep bits in pretty dishes and saucers. When I create I then add little bits to my LO's.
I found this mini chest of drawers in a thrift store last year but I hadn't decided what I wanted to do with it yet. Until this challenge came up : )
I've decided it's the perfect thing to sit on my desk and store more little bits as my dishes are over flowing.
I didn't want the decoration of the drawers to be too OTT. It needed to be practical as it is going to be used.
So I covered it in old book pages, mod podge and gesso. I really love this look. I decided that I wanted it left like this. I finished with inking in parts to given a pinky/red tinge.
And the final touch some twine and a Studio Calico Heart.
Sometimes you don't need to add loads and loads to a projcet. Sometimes Less really is more.
Thank you for stopping by today.
I look forwatd to seeing your creations.
Lisa x
Well, here is the before product:
It's one of those countertop organizers. I happened to find it at a Salvation Army store in Seattle and thought:
I literally used a drawer....
It's the perfect size and chunkiness. So, I'm still smitten with Basic Grey's Konnichiwa collection. That sweet girl has been stamped, colored and paper pieced. She's on glue dots...what's that? Well, that note paper style base is actually upcycled Sassafras packaging.....I just topped it off with a band of Konnichiwa paper, a quote sticker by Teresa Collins and that fab hand made loopy bloom is compliments of my bloggie friend,

Sherry

.
You can't really tell by the pictures, but I cut 4x6 index cards in half and have them stacked behind....I haven't decided if I want to make them birthday calendar pages or a daily journal....
I can't wait to see how the Chest of Drawers challenge inspires YOU!
Fabulous projects ladies! What about you? Ready to give LESSology Challenge #13: Chest of Drawers a go? We would love to see your awesome entries! Please read our challenge rules to ensure eligibility for our prizes. :)