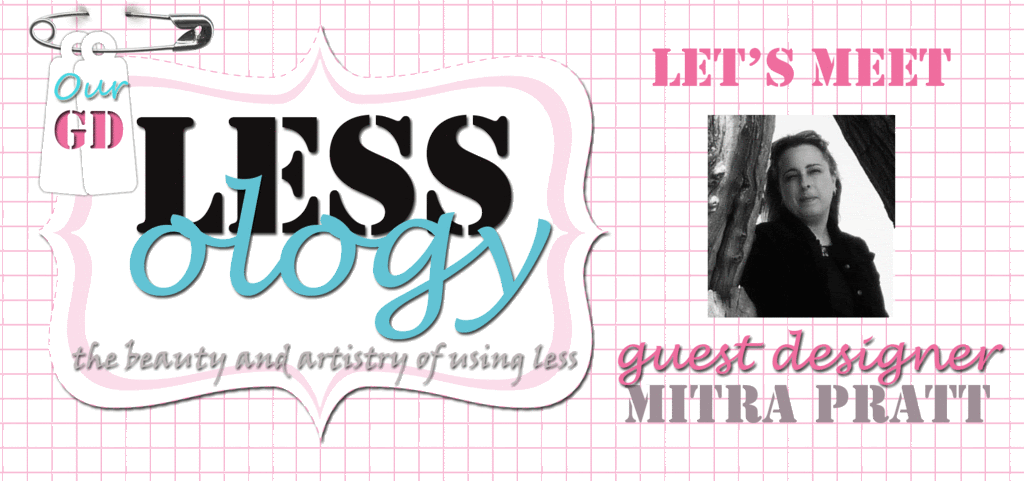 A huge thanks to Yvonne for asking me to be a guest designer for LESSology, a challenge blog I keep close to my heart. Although I love to scrapbook, altering items that ordinarily end up in the trash is quite the thrill! Add a bit of vintage in and perhaps some flowers and I'm quite content!
I scrap, alter, and blog I believe to help my poor brain recover from my day job in an Engineering firm.
We recently moved to upstate NY where the craft stores are rare, but the second hand shops with vintage items are numerous so reusing and remaking are a must!If you'd like to take a peek at what I'm up to day to day, here is my blog:
http://mitralee.blogspot.com/
Yvonne contacted me to ask if I would like to be a guest designer for LESSology Challenge #14: Birds of a feather. Did I ever!


Luck was with me at the Second Hand store! When I walked in, this brown birdcage was near the door!
When I walked up the counter with it, the owner said, "Well I have this other green bridcage too...if you are interested...it just needs a wire."
Next thing I know, I'm the PROUD owner of two birdcages for this challenge. Both were in pretty good shape, didn't need any repainting in my book, except for the bird which was a little grungy.
My favorite part of the project was incorporating this turquoise knob on the top! You will never believe how I attached it. I kept stacking up washers until I had made up enough room! Loved adding all the antique doilies and flowers!
Although, making these nests by hand was a whole lot of fun too.
I will post a very small tutorial shortly on how to make these.
And, here is the fun part! The brown cage is up for grabs! Leave me a comment that you're playing along with this challenge and I'll randomly pick someone and send it your way. Doesn't matter where!
Oooh....aren't these just lovely? And one of you gets to own the brown bird cage! :)
Please leave a little love for our guest Mitra! :)