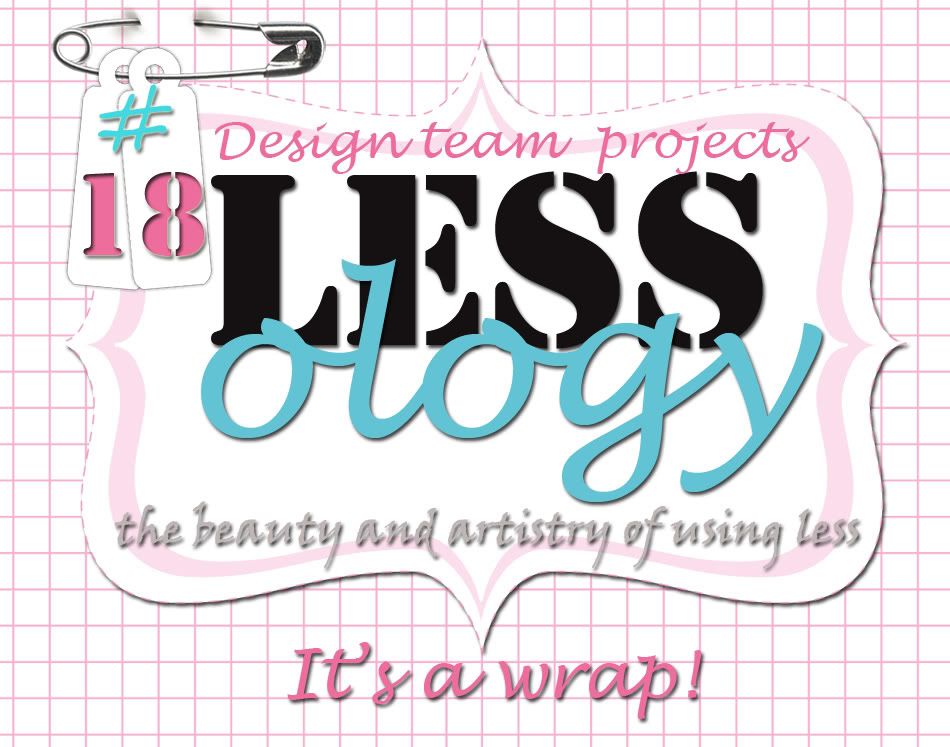 I'm a huge fan of altering tins...combine them with an upcycled Starbucks coffee sleeve and they make wonderful packaging for a gift:
The sleeve, deconstructed, makes for a perfect 'belly band' on the hinged tin:
The exposed corrugated cardboard is a wonderful starting point for any type of embellie!
I loaded it up with Basic Grey's Paper Cottage Collection!
Do you see the inner wrap? It is actually an upcycled department store bag from Japan! My mom gave it to me with something she was returning to me...she had it in her stash which came over to my stash:)
Peel back the inner wrap and
BAM....
Tea for Two!

Who wouldn't be excited about making gift boxes and prettying up packages?. Thrilled to come up with some unique gift wrapping ideas, I've been busy searching for old containers to be used for this month's up-cycling project!. Armed with some of my favorite fabric yoyos and paint, I started working :). Here is what I made...
Basically, I primed the round box with black gesso before painting it all with white acrylic paint. Sanded the edges to give it a worn-look. Then I glued on some pretty fabric yoyos around the box and later tied them up with waxed string. The fabric yoyos are practically my 3D gift wrapper!. Lastly, I secured a large silk rose with a brad onto the lid.
This little banner of fabric yoyos tied up with string simply makes me smile.
Inspiration behind this project is actually those pretty fabric yoyos themselves!. I have always kept them in my stash for a quick embellishment on mini albums. Every now and then, I would make some whenever I found beautiful fabrics. And now, they give a unique 'homemade' feel to my gift wrapping project :).
Can't wait to see all the creative goodness from you next. Have fun wrapping!
My daughter recently made a small electronics purchase that came with a nice, sturdy box just perfect for gift giving.
Although the box had printing on it from the manufacturer, I knew I could cover that with a few coats of gesso. Then it was quick work to add a strip of box-pleated patterned paper trimmed with paper doily to the top and tie it all up with a piece of satin ribbon I had saved from a previous gift box.
I added a snowflake topper to the bow made from layered die cuts and strips of recycled corrugated cardboard. The topper is super easy to put together, and makes a great removable ornament that your gift recipient can enjoy for years to come.
To make the snowflake, simply cut 4 strips of recycled cardboard to your desired size. My strips are approximately 1/4" x 5", but you can change the size up to make larger or smaller ornaments. Lay the strips in crosses and staple the center to hold all the pieces together. Paint the ornament, if desired, and add touches of crystal clear glitter to each arm. Layer die cuts together using foam adhesive between each layer. Top with a button tied with twine and add the die cuts to the center of the ornament. Add a cardstock sticker banner and tie the ornament to the center of your bow.
Enjoy!
Do you love tissue paper for wrapping gifts? I LOVE it, and whatsmore, I'll recycle it. (Nothing a hot iron can't un-crease!) I also LOVE confetti – there's something about the 'joy' it represents! Confetti almost always accompanies a celebration oozing much happiness.
So thinking, thinking, thinking – how can we work the two together!
Make some confetti with the hole-punch in colours you love, and make the confetti out of the scraps we all have in a box or folder somewhere!
Out with the sewing machine….
Fold a full piece of tissue paper together and using zigzag stitch, sew around the edges. It's quite striking. Leave a little gap as this is where you will pour the newly made confetti through, then sew the gap up and also sew down the side where the fold is to give it a 'finished' look.
Shake the confetti around inside the enclosed tissue paper so it evens out….
Finish off with a little gift card printed from a piece of Lino from an art shop – carved into a line of little Christmas trees. (tutorial for this shown here).
Ooooh...don't you just love how different and awesome each of these projects are? We would love to see your version of gift-wrapping! Come join us for LESSology Challenge #18: It's a Wrap! :)
Please leave a little love for these lovely talented ladies!
P/s: Come back tomorrow for another round of creative inspiration - this time from our guest designers....and a special giveaway! :)