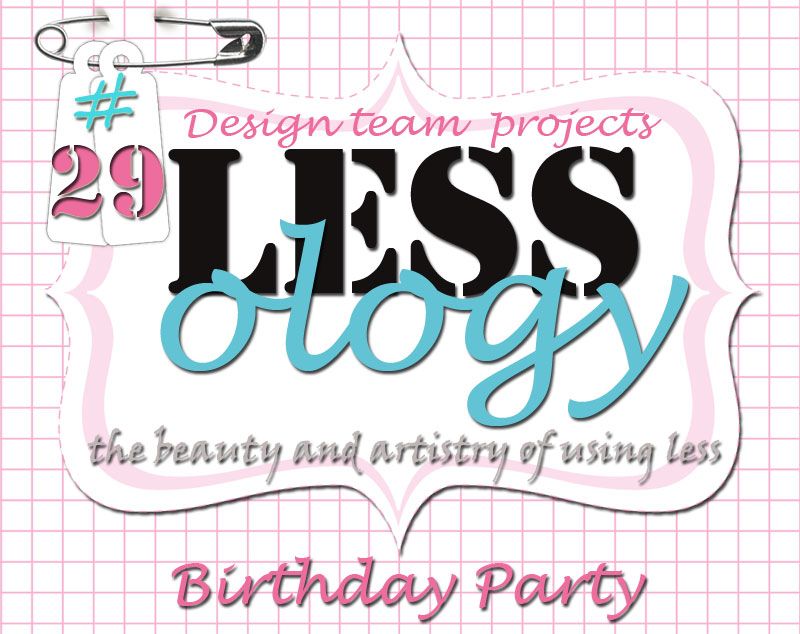 Are you ready for another week of creative inspiration? Let's check out resident video tutorial master Linda Lapotka's fun idea for LESSology Challenge #29: Birthday Party!

I made a cake for LESSology's Birthday! You know LESSology is all about up cycling and recycling so my cake is made with items that I just couldn't throw out.
I had these plastic jars from products I love to use. I knew they still have a purpose.
I drilled, added a screw, and glue to attach the lid of one to the bottom of the next container.
Then I created labels using Raisin Boat Stamp sets and paper to cover the jars.
Next I decorated each layer with some viva deco and lace. I removed the screws when the glue dried.
Next I added the filling.
The bottom layer holds the candles. The middle layer holds the matches. The the top layer is for the candle holders.
Here is the finished cake.
Happy Birthday LESSology!
I hope you will help us celebrate? Up cycle something for a birthday party.
Here is the video telling how I created my cake.