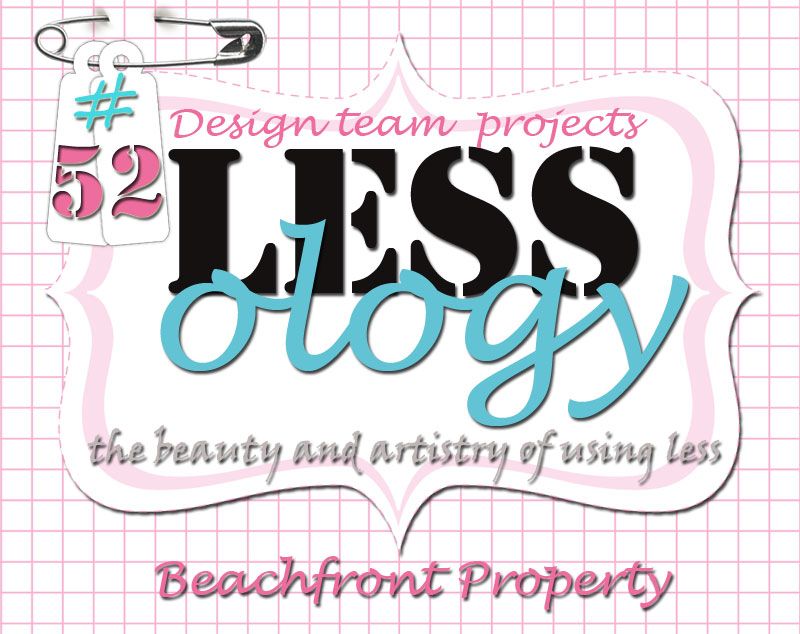 Hello there everyone :)
It is October 7th and it is me, Tone-Lill, who has the honour
of hosting the blogpost today
here at LESSology. Our October Challenge #52 is called Beachfront Property and it is to Incorporate elements associated with
A Beach
on you project together with at least one upcycled item.
Mine this time, are the sea shells I picked up from our local beach this summer. Yes... we do have beaches in Norway ;) .There are 2 small sandy ones( nothing like Cornwall or Florida lol ) only 5 min drive from where I live. One of them I can see from my bedroom window, but this year it
has been far too cold ( or at least for me) to jump in.
I made a shadow box card for this challenge, possibly inspired more by the Cornish coast
than the Norwegian.....
... and it gave me the opportunity to use the seashells.
adding some metal charms as well....
I love this paper line and I cut it to look like the seagull is resting on the side panel.
This is the inside of the card
adding a few more "Beachfront Propertis"
I did some stamping too, using a brickwall stamp, making a background on the inside
sorry about the Norwegian txt, but it is a typical Norwegian expression and it says: Magic you find in the little everyday moments
These papers too I love, as they have the weathered look and are perfect for seaside/beach theme
I hope you find some inspiration to join in our Beachfront Property challenge this month.
If you stay tuned, more inspiration will follow within the next couple of days, and it is some stunning artwork you don't want to miss out on.
Bye for now :)