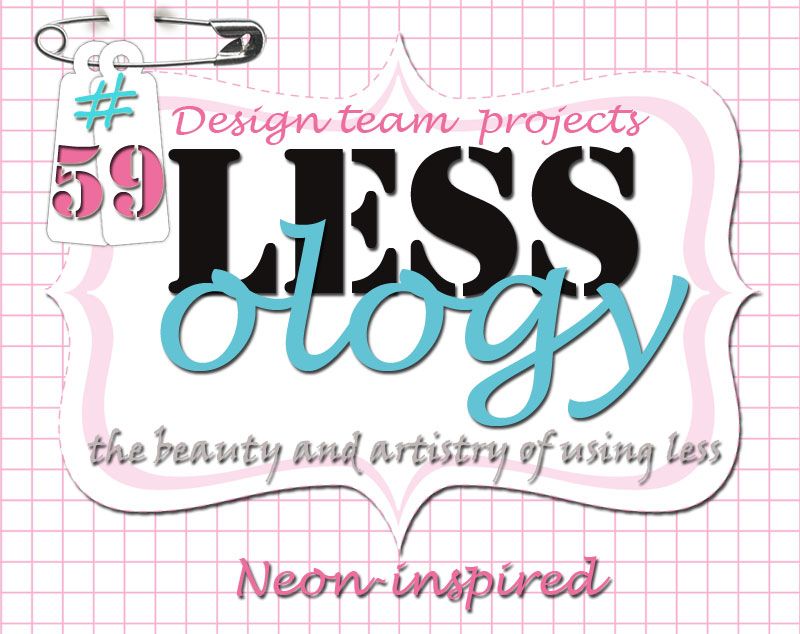 So.. Neon... not my usual favorite pigments. When I saw this one I thought... what in the world am I going to do... I didn't even own anything Neon. So I stopped off at Office Max and bought myself some Neon Sharpie's. I had gotten this new stamp set from CTMH, Ornate Blossoms and thought it might look pretty cool colored up in Neon colors... and I think I was right! I made it into a page for my journal for one of the month dividers.
I especially loved this sentiment from Unity Stamps and I borrowed my mom's Neon embossing powder to stamp it onto it's base. You may be wondering what in the world are my upcycled pieces. I actually had the foresight to take a pic!
So I had this packaging that would have otherwise all gone in the garbage. I cut the scalloped frame and two butterflies out of the cardboard and punched some dots with the plastic and I'll tell you... I have plans for more of it so it hasn't gone into the garbage yet.
I painted the frame black with some acrylic paint and that was my plan for the butterflies also... and then I flipped them over and saw the beautiful colors already on them... so I just colored the white bits with more marker and left the pretty parts as part of the butterfly.
I punched dots out of the plastic and treated them as sequins and along with my clear sequins from Pretty Pink Posh I think they look pretty cool. I love that the dots from the plastic are really clear so I could place them right over the sentiment without covering it up at all.
And the cool technique with the pink around the edges... I used my Vivid Pink alcohol marker and a waterbrush with 70% alcohol in it and did some "watercoloring" and then after it was dry (once it's not cold, the alcohol is dry), I used a piece of burlap with the alcohol on it and pressed down on the pink to create the texture....one one thousand, two one thousand, three one thousand, lift... learned that one at Copic Bootcamp.
Thanks for looking and I can't wait to see your Neon creations... I think I'm coming around to the Neon!