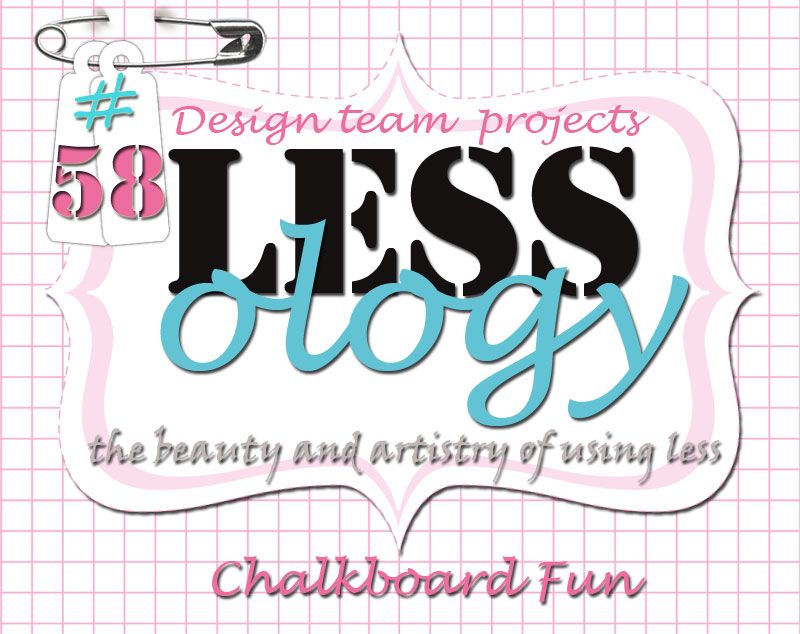 This month our LESSology challenge is to play with a real or faux chalkboard, in whatever form you want to make it! Originally I was going to do a LO, using black gesso & then 'pretend' chalk
effect over top. I've done this before, on this page:
However, last Christmas I got a voucher for TYPO, a stationery store in Australia & I bought this cute little chalkboard which I've had hanging in my scrap room This is it 'in situ' - I haven't 'fancied up' my room here......
This challenge could have been MADE for me, eh?
Maybe you've got something similar that needs a bit of a do-over!
Here's it finished & back in place:

I started with a coat of gesso, then some paint layers...



Then some stamping:


And heat embossing:
Lastly, I found some old doily - cut it into bits & attached it for some
dimension. Coloured with some ink.

The final result:

Oh! I added some Mica flakes, too, for some glamour;)



Hoping you can join us in our LESSology challenge this month!
Happy Scrapping ~
Lizzy
♥♥♥