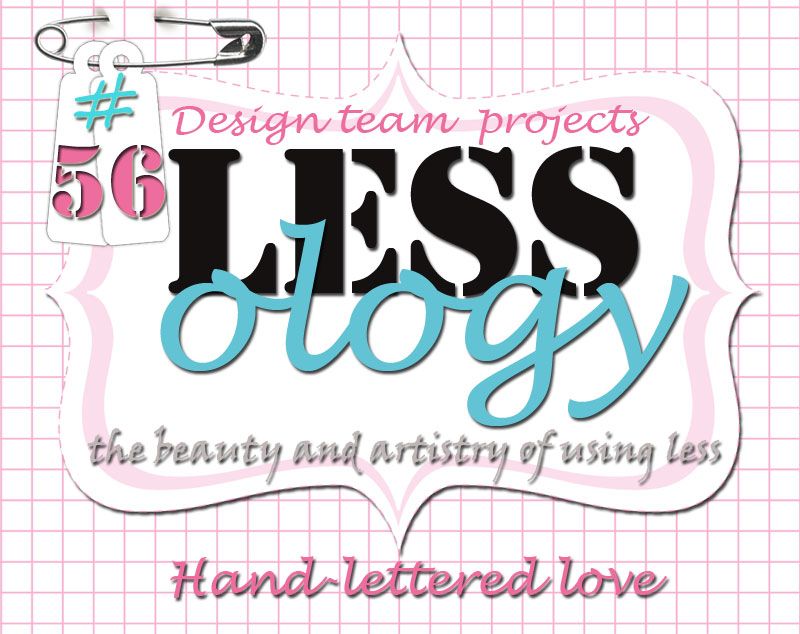 So excited and honored to be here at LESSology with such creative and talented ladies like Yvonne, Lizzy and Mitra!
When I saw the theme for this challenge my first thought was a scrapbook page. Not just because journaling would be a good way to incorporate MY handwriting, but because I've been wanting to create this page for a while and it centered around my grandmother's handwriting so it was perfect!
This post is not for the faint of heart and if you don't believe All Dogs Go To Heaven, then you may as well stop reading now.... I started with a square piece of cardboard that probably was part of some packing for some paper... It's about that size... My name is Lisa and I am a cardboard hoarder... I covered it in black Gesso and then sprayed it with some gold Heidi Swapp Color Shine (one of my favorites). Then I ripped a bit of the top layer of the cardboard in a couple spots to show the corrugated inside and distressed it with some black ink.
I'll start with my handwriting..because this is the basic story of a Good Dog Gone Bad when left to his own devices... and I decided to make my journaling in the form of a letter to my fur baby. Of course this was all my fault. The tags were freebies included in one of my recent orders-I stamped the lines on them. And I used that cute little puppy digi from Craftin' Desert Divas 'cause he's so cute and looks so much like my adorable little monster.
Oh... and check out the "ribbon" on the tags... that's mesh from the binding... yeah... he really did a job on it... and below... pieces from the cover serve as my mat for the torn pages.... and there is grandma's handwriting... the bible was a gift from her and my grandfather to her mother, Cora.

So... to create the flowers.. I used Modge Podge that is specifically for paper to attach a few of the pages from the half eaten Bible onto some thin scrapbook paper in a pattern that I just didn't care for... I've probably had it 10 years and haven't used it so... now it's used...lol! I let that dry for a few days and then used masking tape to tape it down to my not so sticky Cricut mat and cut many flowers from my Art Philosophy cartridge in different sizes. I edged them with some white Gesso, sprayed them with gold (of course) and layered them together. I consulted my jar of old buttons from my sister in law's grandmother and picked out all of the smallish gold-ish ones I could get my hands on.
The Title ... I just went through my drawers of chipboard letters and pulled out what I could find... I didn't worry about what size or font the letters were in although they did end up kind of matching didn't they? I painted the letters with black acrylic paint and then stamped a background stamp with versamark onto them and embossed in... you guessed it... gold. I then let it sit for a few days and every time I walked by it I would add something... a few bits and pieces that I had leftover from other projects... bits and baubles from friends, washi tape, gold thread, sequins, puffies....
You'd almost swear he looks sorry... but we know better don't we. Now... to make sure this page is somewhere safe because I'm sure it tastes delicious.
Please join us this month at LESSology... can't wait to see what you create!