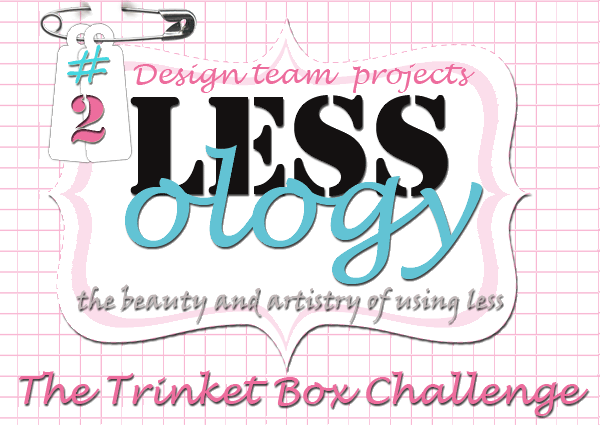 Hi everyone, Laurel here with my first post as a LESSology DT member and I am so excited!
Our challenge is trinket boxes, so many options I can't wait to see what you do.
Ah, Trinket boxes, I love trinket boxes. I picked these up at a garage sale over the summer.
I wasn't sure at first what I would do with the book boxes, I used the purse one to make a gift card holder... you can see that here. I decided to make some Halloween Decorations with them. Another use could be to fill them with treats and use them as a Halloween Hostess gift. Or I'll just keep them myself and make the goodies for me, ;)
First I spray painted them black then I just went to work layering and stitching the papers and embellishments all before I adhered the panels to the box. I left the back plain so that they could be decorations and lay on a table or side table.
For this one I used my Cricut to cut out the spider, and a Martha Stewart punch for the web border, and tied on some Twine.
The close up of the larger book. The crow frame was fussy cut from the pattern paper and adhered.
I love how these turned out. Can't wait to see what you do!
I started with a 90 cent box that I got at Goodwill. I sanded, painted, and inked it. Then added some designer paper.
Now for a peek at the trinkets inside. I trimmed and stitched some felt to line the inside.